It's no secret that commercial radio has become nothing more than an audible cesspool of disposable/recycled compositions and poorly executed attempts at merging genres that are singularly repulsive and even worse when combined. No one can sing, no one can dance and everybody loves it. I hate it. Every time I try and let commercial radio explain itself through controlled listening sessions I find myself asking questions like 'why?' and 'I wonder how my ears would look underneath the tyre of that poorly decorated Hummer?'. I'll tell you how they would look, they would look better than commercial radio sounds and I would benefit hugely from the situation through never having to listen to Ke$ha or the Black Eyed Cunts on account of my ears being underneath the tyre of a poorly decorated Hummer. How did my ears get under the tyre? I cut them off when Casey Donovan asked me to
Listen with My Heart
. Not possible Casey, I looked it up.
When the music stops the hosts pipe up and that's when things turn really ugly (for them, because they are). They shouldn't even be called hosts. By definition a host is someone who accommodates and acknowledges another party's presence through manners and an extension of generosity. Hosts go above and beyond the Call of Duty to ensure the comfort of whoever it is they are hosting. Radio hosts go above and beyond the Call of Annoying. They sarcastically make light of national disasters and the struggles of others and punctuate their shortcomings with signature cackles and camp sound effects designed to bury into and embed themselves in your self-conscience like some kind of tumor that doesn't actually kill you, but instead turns you into one of those people that discreetly puts John Butler Trio on when everyone's hungover as fuck and lightly breaches a topic or keyword that relates to something zany they did so everyone suddenly remembers that you did something zany. You're not zany, you listen to John Butler Trio. You're grounded.
What the hell was I talking about? Oh yeah, this:
This is exactly what I'm talking about. This is the kind of shit you rub that little red Nova 93.7 character's face in and scream "LOOK WHAT YOU DID! SEE WHAT HAPPENS YOU LITTLE SHIT? LOOK! THAT'S A BAD NOVA! VERY NAUGHTY NOVA!".
So, VEE4Vanessa. You want to make it in the music biz? You want to capture the hearts and imaginations of the working public and give them something to escape to once they've relieved themselves of the shackles and hurdles that plague their work-a-day lives?
LIAR! YOU WANT TO CASH IN ON EXACTLY WHAT I'M HARPING ON ABOUT IN THE FIRST PARAGRAPH AND BECOME RICH ENOUGH TO COMFORTABLY LIVE THE LIFE YOU CONVEY IN YOUR VIDEO OH WAIT YOU ACTUALLY DO LIVE THAT LIFE I'M SO SORRY I HAD NO IDEA HOPE THINGS PICK UP FOR YOU.
I think it's great that Vanessa let her friend with Parkinson's film and possibly edit the clip for her, even though she knew it would result in a shaky, epilepsy-inducing clusterfuck of, well, Vanessa and, hmm, what exactly in Blake's name is going on in this clip?
As I was bludgeoned with the above imagery my theories concerning it's meaning and message became a giant knot of contradiction and self doubt, I'm normally really good at pigeonholing stuff like this is. Then I thought to myself 'maybe, just maybe if I turn the volume up a little bit and listen to some of the lyrics I'll be able to make sense of this stunning visual production. Here are some quotables:
'

Summer

is here, get into gear'.
Summer has come so fast,

now

let's go boom boom have a blast.
Bam bam, boom boom all at the beach.
You have the little

prancy

girls, who sit on the shores, they spy on the boys, the boys with the boards, you have the boys who want to play, with the girls in bikinis on a hot summer's day.
'Turn it up

up

, become a beach bum.
'In contrast to this, the emos sittin' on the shore all day, teasing their hair and

slicing away

'.
'Creepy guys with their cameras on, sand in their speedos,

oh so wrong

'.
'

Let's

party party party party'.
'Let's go go go

go'

.
Of all the seasons, summer is best, hot weather, hot times,
hot fashion dress
.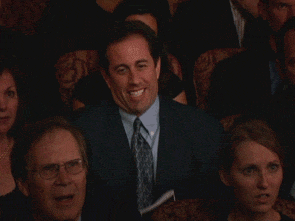 The most telling sign of the disintegration of Australian entertainment values is that Vanessa and her gaggle of sun-damaged buttkissers are destined to achieve the F-Grade fame they have so desperately appealed for with this project and they'll be hailed as hero's for having a go. Watch as this video goes viral to the point where she's convinced to produce another track, Channel 10 hits her up for a reality television series, Seafolly hits her up for their next 'hot fashion dress' bikini line and Brendon Fevola just straight hits her up.
"But blog guy, how can you project such specific occurrences?" I hear you collectively shout. Don't take my word for it! One only needs to quickly scan the hundreds of brutally honest youtube testimonials to see exactly where Vanessa's star is headed:
Vote for Vanessa's song at
Triple J's Unearthed page
and support local music. Then, go and drink bleach.